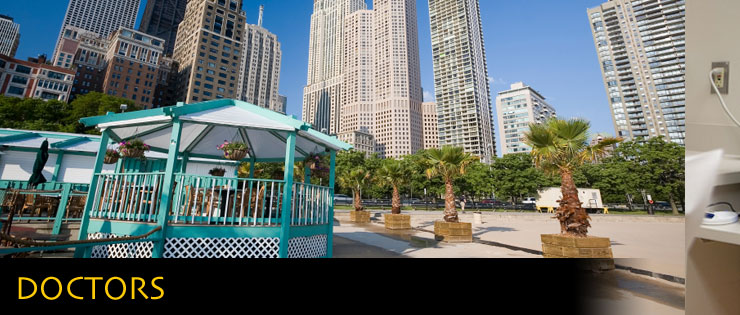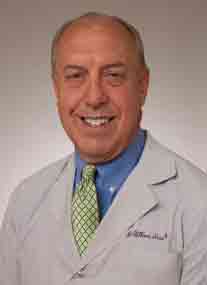 While Dr. Friedrich's excellence as a general dentist is based on many qualities, he is most distinguished for two sets of activities: His extensive work as an administrator and teacher, and his dedication to continuous professional development. As a result, he has been named to the 2004-2005 edition of The Best Dentists in America based on a vote of 9,700 U.S. dentists, been made a Lifetime Member of Global Who's Who, and named as one of the Top Dentist for 2012 by Global Who's Who. He has also been selected as a top dentist in Chicago by International Association of Dentists in 2013 as published in "The Leading Physicians of the World," as well as being selected as a Charter Member of Peer Reviewed Dentists.
Dr. Friedrich's patients benefit from his experience as Deputy Director of the Walter C. Kurz Dental Center at Northwestern Memorial Hospital and as an Assistant Clinical Professor of Otolaryngology at the Feinberg School of Medicine at Northwestern University. He is also Chairman of the Dental Quality Management Committee, and serves on the Medical Staff Quality Management Committee, at Northwestern Memorial Hospital. His dental knowledge is further enhanced by his teaching in the General Practice Residency program at Northwestern University.
A graduate of Loyola University College of Dentistry and Northwestern University's General Practice Residency program, Dr. Friedrich has lectured to other dentists on a wide range of topics, including pain control, anesthesia, quality management, and the oral impacts of chemotherapy, eating disorders, and other conditions. He continues to enhance NDC's knowledge of oral cancer, prosthetic dentistry, orthodontics, cosmetics, implant dentistry and many other areas by attending numerous conferences each year. Most importantly for his patients, he explains these complex subjects so that they are easy to understand and specific to each patient's situation. He feels everyday is a gift as he clinically cares for his trusting patient family
Dr. Friedrich's work is inspired by his family. He is proud of their successes, their hard work ethics and their idea of achievement as a core value. His wife, Barbara, who was named Loyola University Faculty Member of the Year for 2013, is a professor at Loyola University and currently Dierctor of the PhD program for Nursing. Their children are Alexandra with a BA in Education from Loyola University, Christian with a "BA" in the MLB from the Colorado Rockies, and Katharine with a BA in Education from Marquette University.
View Dr. William J. Friedrich introductory video or for more information, please visit his listing on the Northwestern Medicine in Chicago.