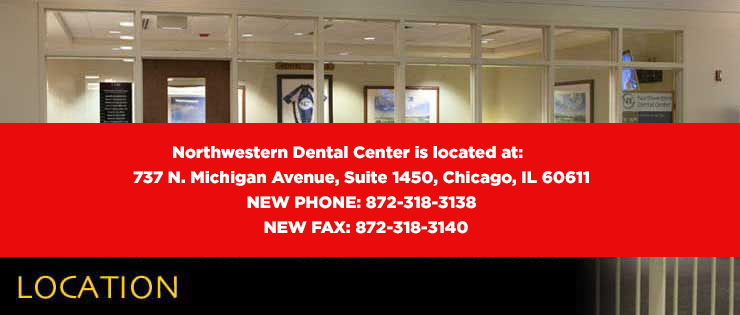 Hours/Appointments/Etc.
NDC's normal business hours are 7:00 am to 5:00 pm, Monday through Friday. In case of an emergency, please call (312) 926-3264 and our answering service will assist you.
All appointments must be scheduled by calling (312) 926-3264. New patients are welcome. If you have not been referred to a specific dentist, NDC will assign you to a doctor according to your individual needs. Occasionally you may need to be treated by another NDC doctor based on schedules and availability.
To Get to Our Office
NDC is located at 201 E. Huron Street, suite 2-246, in the Galter Pavilion of Northwestern Memorial Hospital on the second floor. Two blocks east of Michigan Avenue and two blocks west of Lake Shore Drive.
Parking
There is a parking garage located directly across Huron Street from the Galter Pavilion. Use the glass-enclosed walkway on the 2nd floor of this garage to enter Galter. NDC is located immediately behind the escalators on this same floor. There are several parking garages on Huron and other nearby streets.