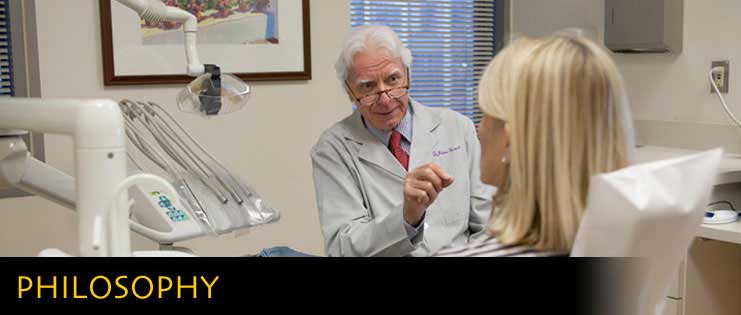 No two people are alike. At NDC our philosophy is to focus on your unique oral care needs, those needs can range from simple to highly complex. We have assembled a staff of doctors whose training and experience includes every major dental specialty. With our extensive knowledge, the NDC staff can also treat complex conditions of the oro-facial region. NDC continues to be a leader in all fields of reconstructive dentistry including full mouth rehabilitation and implantology.
NDC's goal is not only to treat patients comprehensively, but also to educate and empower them to improve their oral heath. Based on your individual needs, lifestyle, and life-stage, your NDC doctor and hygienist can 'tailor' a program of daily oral hygiene, diet, and dental care products as needed. Knowing that you want to look and feel your best, our staff enjoys sharing their expert knowledge and answering your questions.
Dental Care is Vital to Your Overall Health
Your mouth provides many clues to your current state of health, additionally; problems in the mouth can seriously affect other parts of your body. The NDC staff very well understands the link between dental and medical health. For over 25 years our primary focus has been the treatment of complex oral care cases referred from Northwestern Memorial Hospital. Now, with the addition of several outstanding doctors to our staff, the same state-of-art care is also available to you. As you would expect, it is delivered with a gentle touch using the latest technology in a relaxing environment. Our mission is to make every visit a pleasant experience.